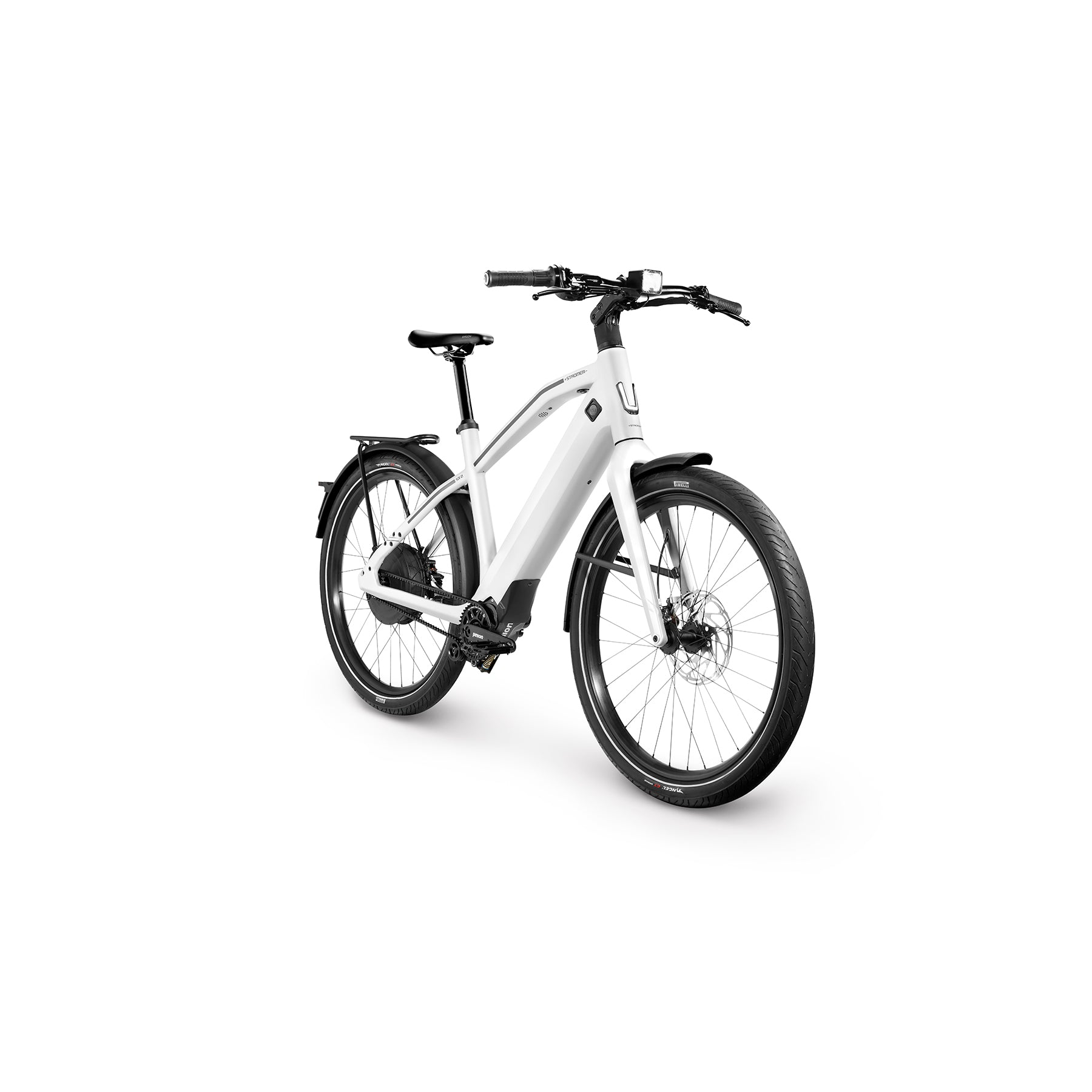 Reserve for $19 (one-time setup fee).
Subscription starts when you take delivery. Includes lock, theft & damage protection, maintenance and the option to apply 15% of your subscription payments to the purchase of a new bike.
A Stromer is the most fun you've ever had on a bicycle and the ultimate vehicle for modern living. Set your power, pedal and you are off, accelerating effortlessly. Engage the brakes and the motor regenerates, letting you ride on further.
Color: Moon Grey
Frame Size
M: Recommended for a height up to 70in
L: Recommended for a height of 69in to 74in
Class: Class 3, 28mph
Range: 75 Miles
Max Charge Time: 4h 15m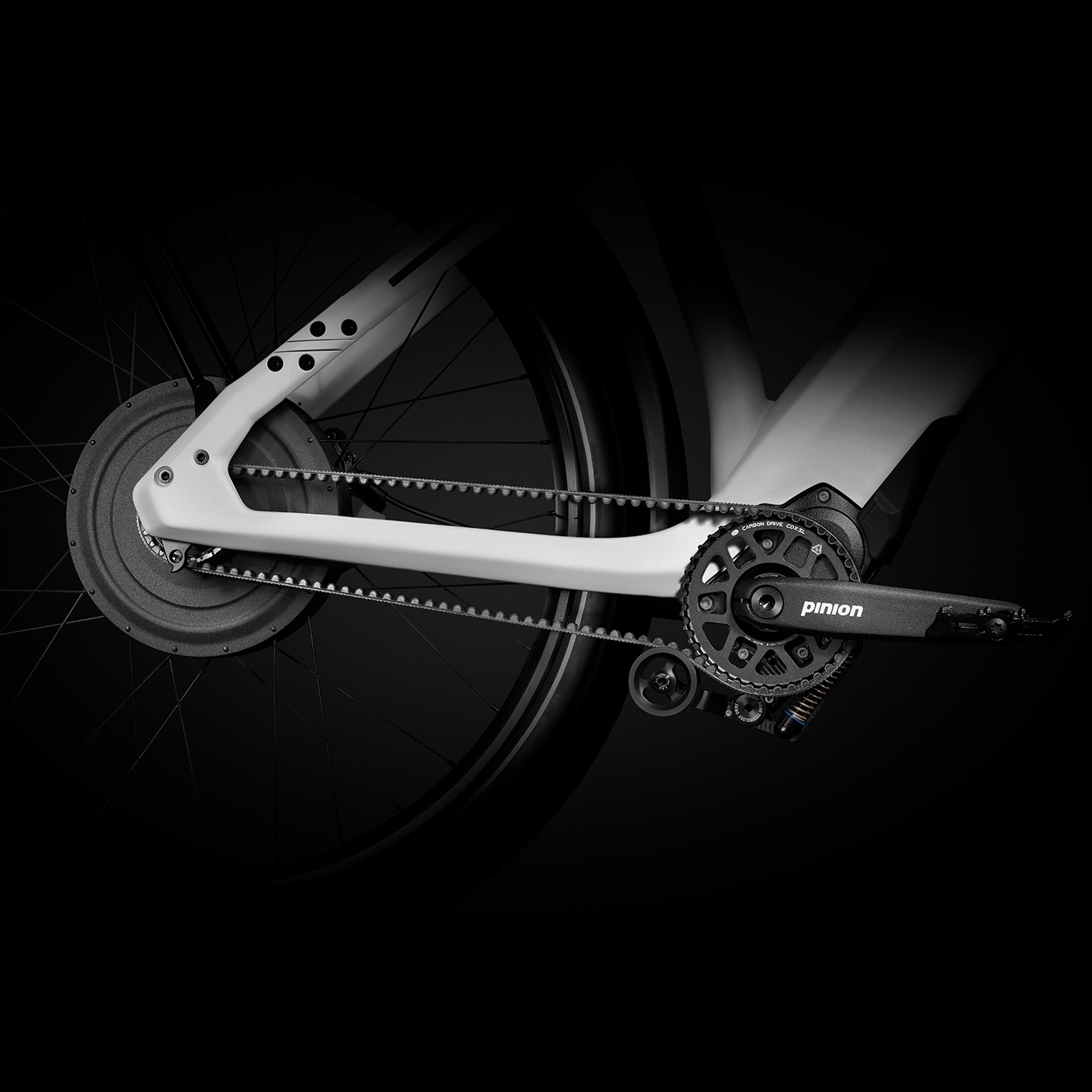 six speed belt drive
Morning Latte Smooth
The ST2 Pinion was developed to take you places comfortably, safely and dynamically. With the 6-speed gearbox from Pinion, Gates Carbon Belt Drive and individually adjustable stem, this model is the commuting partner you'll want to ride everyday.
STYLE & PERFORMANCE
GLOW UP YOUR COMMUTE
The high-volume Pirelli tires are specially attuned to commuting on the road. They roll smoothly, offer a cushioning effect and ensure maximum grip on every surface and in all weather. Reflective elements increase your visibility in traffic. The frame is seamless, with invisible welds, a smooth clean and high-quality look with high longevity.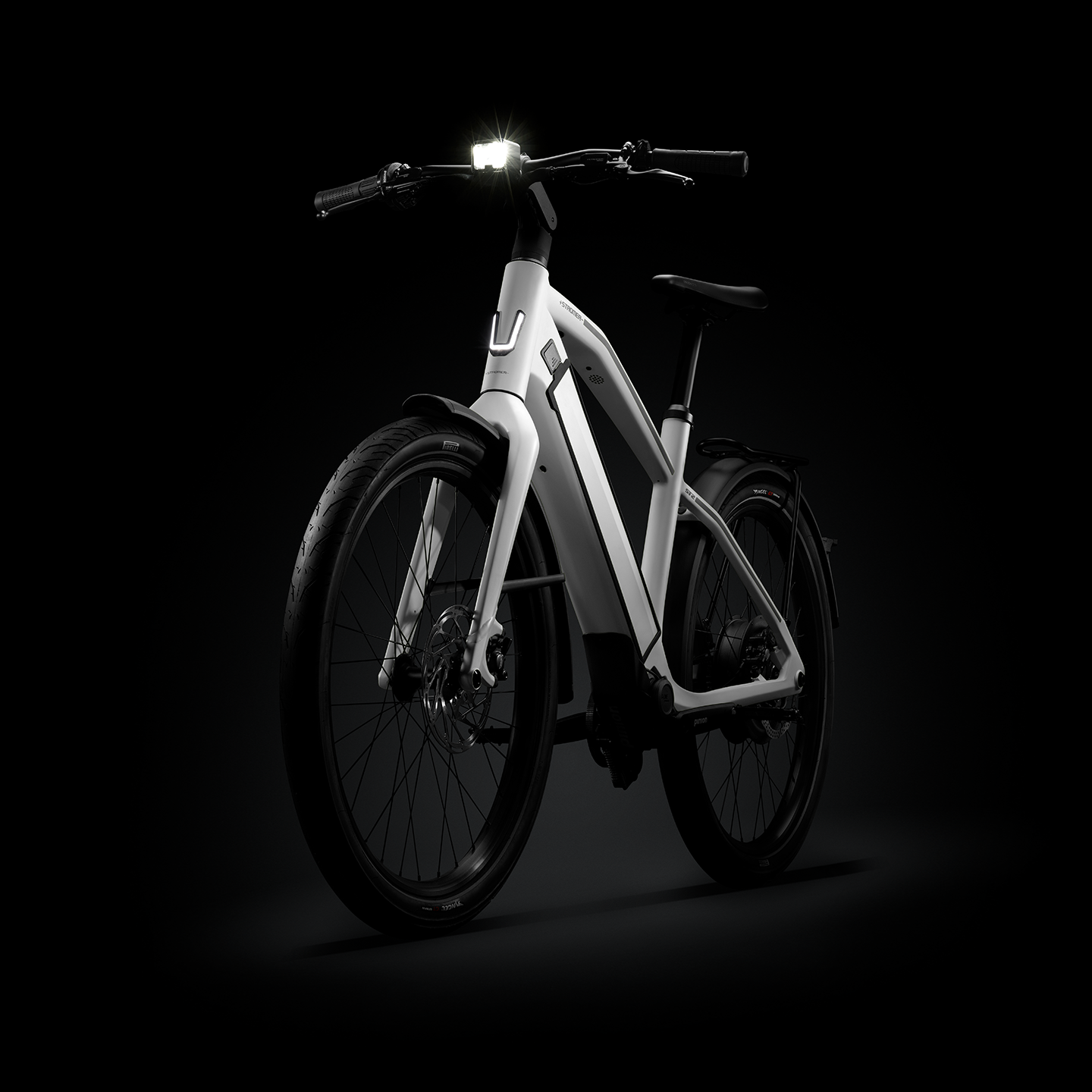 Effortless & Quick
Stromer's direct drive motor delivers the most natural, satisfying power amplification on the market. Travel quickly thanks to a top assist speed of 28mph.
Regenerative Braking
The unique motor design not only delivers silent power as you pedal, but regenerates as you brake, putting power back into the battery and extending your range.
Cutting Edge Technology
From it's keyless operation to it's integrated anti-theft alarm and GPS system, the Stromer ST2 offers next level technology that brings confidence and performance.
An App for That
The included OMNI App allows you to control your Stromer from near or far. See your bike's location, lock & unlock, and track your rides to feel good about all those miles you've been car frii.
Carbon Belt Drive
Your pedal power is connected to the road through a clean, maintenance free carbon belt drive by Gates. Bring your slacks and ride.
Pinion Gearbox
A 6-speed Pinion gearbox shifts effortlessly and gives you ample range to climb steep hills and go quickly on the flats.
Swiss Made
Every Stromer is built to exacting standards in the small town of Oberwagen in the Swiss canton of Bern.